Marbella is a great destination to play tennis and is well-loved among tennis greats such as John McEnroe, Boris Becker, Bjorn Borg, Martina Hingis, and many more. World-class players love to come to Marbella to enjoy the luxurious tennis courts with fantastic weather for year-round playing and the option to enjoy the seaside or resort-style atmosphere.
With over 350 days of sunshine a year and tennis courts in stunning settings, you can enjoy a match, training or even catch a national or international tournament.
Prestigious tennis clubs all over Marbella include some which bear the namesake of famous world-class players and the best names in the game, a sign of the high standards of tennis clubs and academies in the Costa del Sol.
In the following article, we will list some of the best and most famous tennis clubs in Marbella, so you can follow in the footsteps of some of the world's greatest players on the most desirable courts in Europe.
The Royal Tennis Club
The Royal Tennis Club is part of a hotel and fitness club with plenty of activities on offer. Here both adults and children can learn to play tennis year-round under the expert guidance of highly-experienced trainers in the sunny climate of Marbella or play on the open-ground courts. The club boasts 8 tennis courts fully equipped with lighting, so you can play late into the evening. They also host a children's tennis camp in the summer to start your children on their tennis journey.
Javier Garrido's International Tennis Club Marbella
This International Tennis club in Marbella is situated just 5 minutes from Puerto Banus and is ideal if you're here for a short time in Marbella, you can come and play without having to become a member. Owned by Javier Garrido, an ex-professional tennis player with over 40 years of experience, he became the director of this tennis club in 1988, ensuring a long legacy of tennis fame in this establishment. This tennis club boasts hard, clay, and plexipave courts for different surfaces and includes a tennis school for children and a shop selling rackets and other tennis equipment if you happened to have left your own at home.
Don Carlos Resort Tennis Club
With popular clay courts and double rebound ace courts as used in the Australian Open, the Don Carlos Resort Tennis Club allows you to play in the lush surroundings of beautiful tropical gardens. The Tennis Club has a tennis school, offers the opportunity to rent the court for a few matches and also is host to local and national tournaments.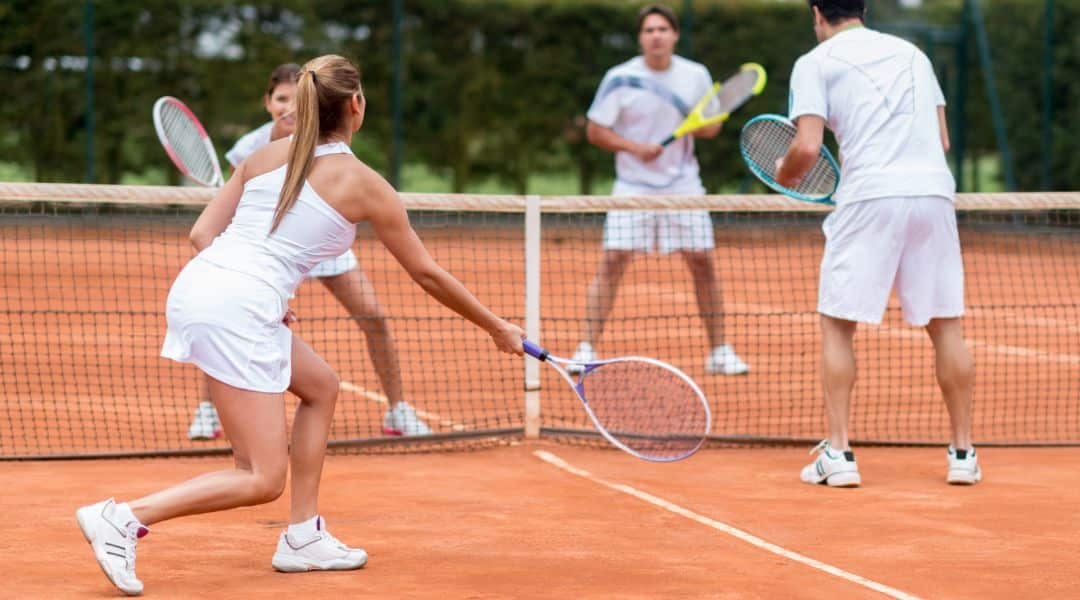 Puente Romano Hotel Tennis Club
Situated in the 5-star Puente Romano hotel, this is one of Spain's most renowned, exclusive tennis clubs that has hosted several international and national tournaments, including the Davis Cup. Their ten tennis courts have a rich history where some of the most famous tennis players have played on their very courts, there are other high-end facilities such as a steam room, sauna and Turkish baths, if you want to unwind after a day of tennis. The tennis academy was launched by Bjorn Borg in 1979 and later taken over by Manolo Santana, the Spanish Wimbledon legend from 1983 to 1988, and you will be able to play where many greats such as Serena Williams, John McEnroe and many others have played before. If you need to refresh your tennis skills, book a class with one of the leading instructors on-site, to ensure that your match will be on point.
Manolo Santana Racquets Club
The Spanish tennis legend Manolo Santana founded this tennis club in Marbella in 1997 to share his passion for the sport. He believed that tennis was a sport for everyone and is a key figure in the history of Spanish tennis. The establishment boasts six tennis courts with Grand Slam-worthy courts, two clay, one artificial grass and three plexipave courts, as well as leisure facilities such as a wellness studio, pool, playground and sauna to ensure that every member of the family is happy, whatever the activity. This fantastic club is one of the most experienced tennis academies in Southern Spain, so why hesitate and discover one of Spain's legendary clubs to enjoy a day on the court?
These are but a few of the many tennis clubs in Marbella, yet the list goes on, and there are many options and courts to discover in the Costa del Sol. So if you plan to play tennis on your next visit to Marbella and play on some of the courts where legends have graced, you are in the right place!