If you have plans to travel to Marbella, you will like to know which are the most recommended beach restaurants to enjoy this summer. In our article, we tell you all about the top chiringuitos in Marbella.
Beach bars are part of Spanish culture, especially in Costa del Sol. They are places where families and friends gather to enjoy moments of leisure and socialization. The tradition of beach bars has endured over the years, turning them into emblematic places loved by the local community and visitors.
These places are usually informal and relaxed where visitors can enjoy a meal or drink without worrying about the dress code or formalities.
Marbella's cuisine is part of the Andalusian culinary tradition, but stands out especially for its focus on seafood. The gastronomic offer is wide and goes beyond the classic tapas, and the presence of a fishing port allows chefs to use top quality fresh ingredients in their culinary creations.
Most recommended chiringuitos in Marbella to eat this summer
Playa Europa beach restaurant
The Playa Europa beach restaurant is located in a privileged place, right on the beach. It offers exceptional food with a wide variety of dishes, all of which are delicious. Particularly noteworthy are the sardine skewers and the sea bream. It is definitely an essential place that you must visit during your stay in Marbella. You can not lose this!
Location: Fontanilla Beach, Arco 3. Marbella (Málaga)
Reservations: 952 90 08 23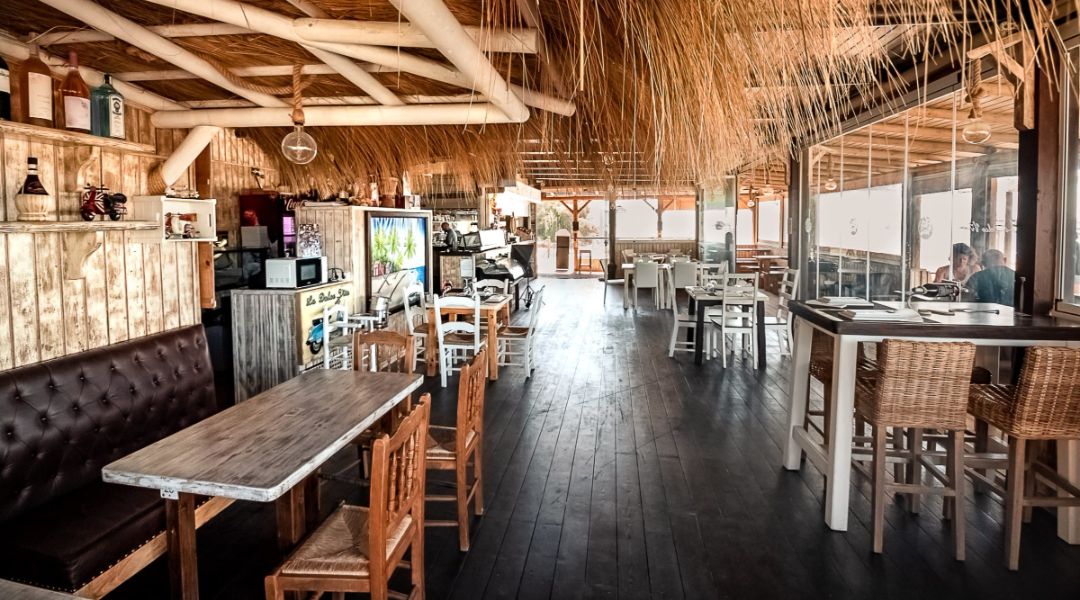 La Dolce Vita Beach
At La Dolce Vita, you can enjoy a unique culinary experience with a selection of homemade dishes that blend the essences of Italy, Spain and the Mediterranean. This idyllic place not only offers delicious food, but also additional services such as cocktails, hammocks, Balinese beds and the possibility of organizing special events. Soak up the atmosphere and savor the best of Mediterranean cuisine with an Italian and Spanish twist at La Dolce Vita!
Location: Playa del Cable-Banana, s/n. Marbella (Málaga)
Reservations: 951 89 82 97
Trocadero Arena
Trocadero Arena is located on the beautiful Río Real Beach in Marbella, offering the experience of a restaurant in the middle of the sea without losing the characteristic essence of a beach bar. Its decoration, by Lorenzo Queipo de Llano, has been highlighted in numerous fashion, beauty and gastronomy editorials, and the place has been the protagonist of television programs. Best of all, this place is open every day of the year, giving you the opportunity to enjoy its charm anytime you want.
Location: Playa de Río Real Carretera N340 km 186, 29600 Marbella, Málaga
Reservations: +34 672 169 965
La Plage Casanis
La Plage Casanis, as its name suggests, is a modern restaurant located directly on the beach, specifically on Estrella de Mar beach in Elviria. Its wood-fired grill specialty is widely recognized, attracting many visitors looking to taste the authentic flavors with no other ingredients than the heat of the fire. In addition, it is worth noting the area dedicated to cocktails, with a talented bartender who animates the parties that begin at dusk, leaving a memorable memory of a pleasant night and a magical dawn. Plage Casanis offers a unique culinary and festive experience in an idyllic setting by the sea.
Location: Golden Beach Urbanization, Playa Real de Zaragoza, 29604 Marbella, Málaga
Reservations: 952 83 78 62| laplagecasanis.com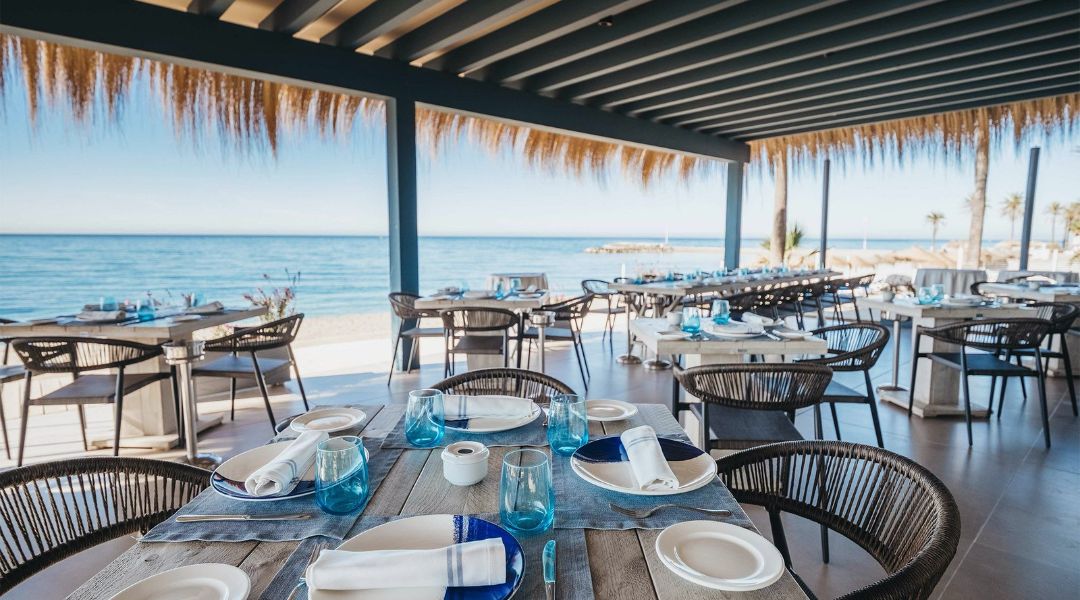 La Milla
La Milla offers you stunning views of the Mediterranean Sea and offers a gastronomic menu focused on fresh ingredients and modern cuisine that breaks with the usual stereotypes of beach bars. Located in a privileged place, you will immerse yourself in a sophisticated and inspiring environment, while enjoying the best service provided by our kitchen and dining room team. At La Milla, you will experience a unique fusion of spectacular views, innovative flavors, and exceptional service, creating an unforgettable dining experience.
Location: Los Verdiales Urbanization – Nagüeles Beach Marbella-Málaga 29604
Reservations: 952 00 90 80