Have you ever dreamed of going horse riding in Southern Spain on the beach? Horseriding in Marbella is a fantastic plan.
Horses have been shown in cave paintings in the Iberian province since 30,000 BC, as shown in cave paintings in Alta Mira and other prehistoric paintings. The Spanish has always been renowned for their love of horses and the Andalusian breed of horse was created through the Moorish conquest of Andalusia in 711 AD, becoming a fully-established breed by the end of the 15th century. Andalusian horses have been used for warfare and bullfighting in the past, and in the practice of dressage, with renowned fame for their elegance and intelligence.
The Andalusian horse is officially called the Pura Raza Española (PRE) as it is considered a horse par excellence and is the most renowned of Spanish equine races. Andalusia is also home to El Rocio, a legendary horse-loving town which hosts an annual Easter pilgrimage on horseback, where you can enjoy a spectacular parade of horses and carriages.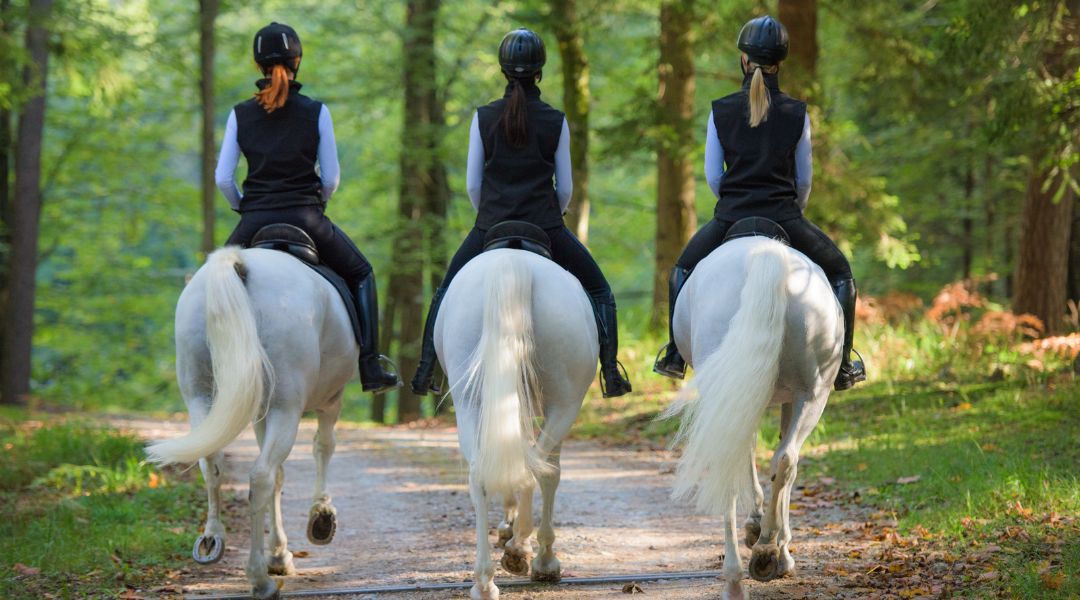 If you love horses and would like to experience riding the majestic Andalusian breed in Southern Spain, Marbella is the perfect riding destination. With excellent weather conditions that allow riding all-year long, and stunning scenery and mountains, Marbella is an excellent place to ride horses, whether it's your first time or you're already an experienced rider.
In this article, we will show you the best riding schools, riding tours and experiences in Marbella with a high standard of care taken for the welfare of animals to ensure you have an ethical and memorable riding experience.
Hacienda MonteMarina
Hacienda MonteMarina offers horse riding lessons, and rides in the countryside of Marbella suitable for any level of experience or any age. With rides starting at 20 euros for an hour-long pony ride, there is no excuse not to give it a go.
El Repique Equestrian Centre
El Repique Equestrian Centre offers a variety of rides for 1 to 3 hours to allow you to discover the rural surroundings of the Marbella Sierra, and you can explore the mountain range to see the best views of Marbella, whatever your experience. Novice riders will be given a basic handling lesson to ensure that their riding experience is safe and enjoyable. The equestrian centre also offers lessons for any level rider.
Marbella Club
The Marbella Club Equestrian Centre is situated in the rugged countryside of Benahavis, only 20 minutes from Marbella city centre. The stables boast Spanish, German, French and Arabian horses, and they offer trails suitable for all levels in the beautiful Andalusian countryside. The incredible estate boasts a 4,500 square metre arena that is one of only two in the whole country of Spain and one of Europe's most modern riding arenas. As the stables are part of a huge golf club, there are other activities on offer for family members who want to partake in other non-equestrian activities.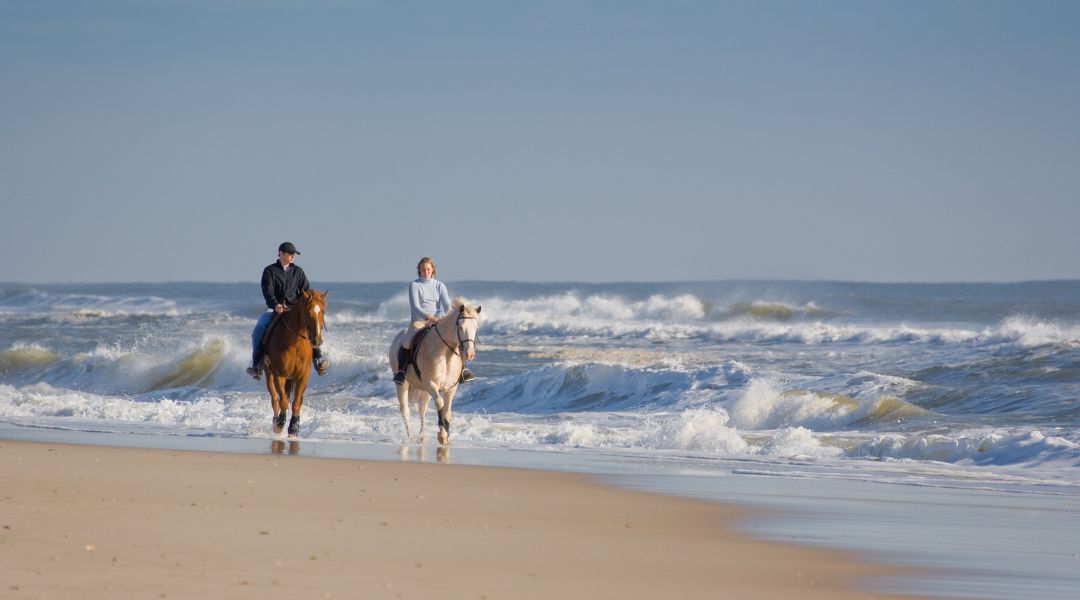 Marbella Horses
If you're looking to ride horses on the beach, you can make your dream come true with Marbella Horses. The stable is located close to the beach, so you can enjoy cantering on the beach on horseback. The cost for one person is €60 for a beachside ride, and if there are more than two people, the price becomes more affordable at €50 per person. Tours take place at 8:15 and 9:15 am daily in the summer. This excellent facility also offers equestrian therapy and lessons, among their offerings.
So now that we've offered the list of best horse riding schools and tour companies, all that remains is to throw on your riding boots and set off on your riding adventure in the Spanish countryside, the rugged mountains or along the sun-kissed coastline.