Marbella is renowned as a high-fashion destination for the international jetset and the heart of Marbella's fashion can be found in the exclusive Puerto Banus port district, where you can find all the top designer branded shops next to the marina. Here you can find high-end labels or enjoy more unique finds in the historic quarter.
While you enjoy a stroll on the sunny coast of Marbella, you can also indulge in some of the luxury stores, so you can perfectly fit in with the elite crowd that frequent all the trendiest, most elegant bars, restaurants and beach clubs.
In this article, we will talk about some of the best luxury fashion brands available in Marbella, so you can satisfy your desire for high fashion and glamour in Costa del Sol's trendiest city.
Famed for their accessories, Louis Vuitton bags are some of the most prestigious icons in the fashion world. You can visit their store in Puerto Banus, Marbella to pick up a masterfully-created piece of art to wear on your arm, or perhaps some exceptional luggage to fit all the new purchases that you will be sure to buy on your visit to this elegant city.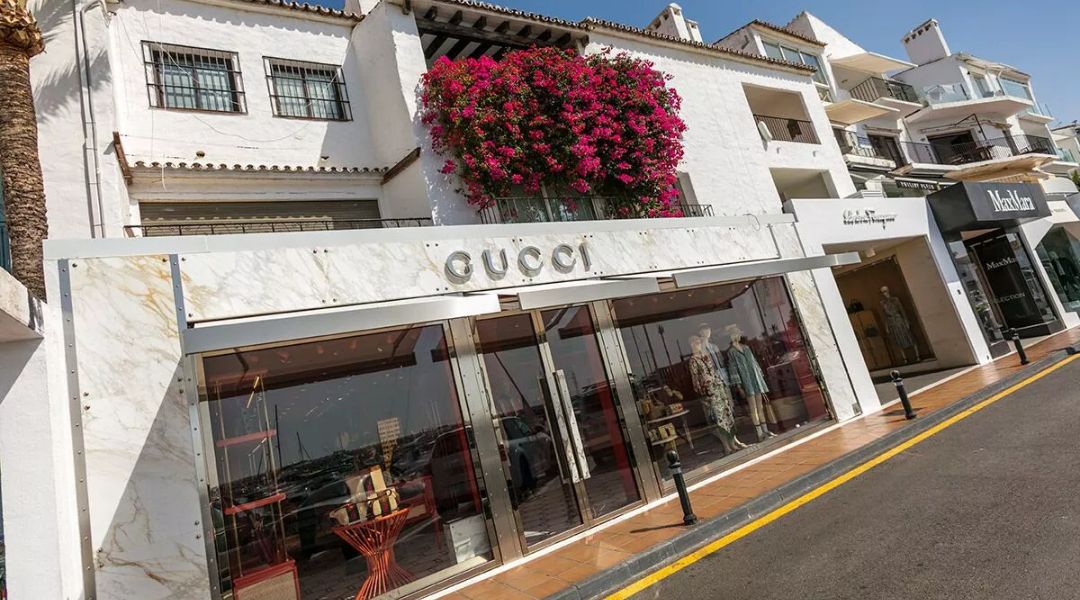 The Milanese fashion firm Gucci has been long-established in the beat of Marbella's fashion centre, Puerto Banus. You will be sure to find a selection of luxury-crafted fashion items and accessories that will be sure to turn heads as you stroll through the city of Marbella.
Michael Kors is world-renowned for their luxury accessories such as shoes, watches, handbags and clothing. The modern style of Michael Kors has long been a favourite of Marbella's jet-setting crowd, and you will be sure to discover something to suit your style at this prestigious shop.
Another Italian fashion house can be found in the port of Puerto Banus, where you can enjoy impeccable leather goods made with Italian craftsmanship.
The British brand, Jimmy Choo, is one of the most famous boutiques for shoes, and their designs have graced the feet of many a celebrity and Hollywood starlet. If you're looking for luxury, high-quality footwear or accessories, pay the boutique a visit to immerse yourself in the glamorous, Hollywood style of Jimmy Choo.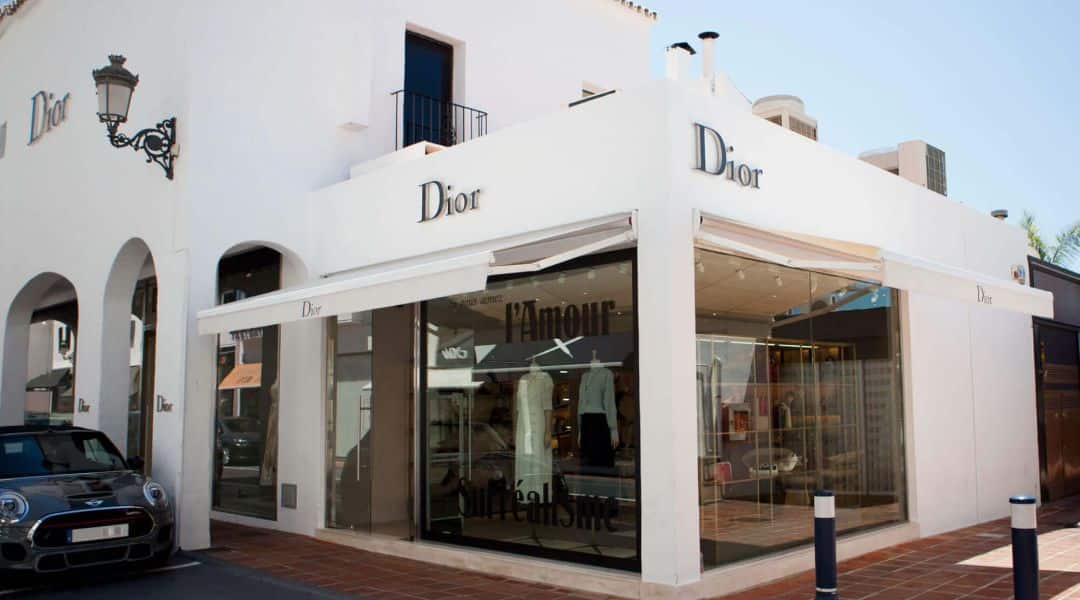 Christian Dior is renowned for offering some of the most highly-desirable fashion items in the world, and their ready-to-wear styling has been used in many films. For a taste of glamour, head to Christian Dior in Puerto Banus to discover why Dior's style has lasted the test of time, and find something to suit your style and taste.
The renowned fashion house of Versace has graced many a catwalk with its cutting-edge fashion, and their store in the heart of Puerto Banus caters to some of the top-level, prestigious members of Marbella's elite and has dressed many famous people from rock stars to stars of the silver screen.
Lacoste and the iconic crocodile is a well-established brand in Marbella, their colourful clothing and famed polo shirts can be seen amongst the golfing enthusiasts of Spain's Costa del Sol. So if you're looking for some new golf apparel, head to La Cañada Shopping Centre to Marbella's very own Lacoste store.
Though we have listed a selection of some of the leading high-fashion brands available in Marbella, there are many more jewels to discover, including local designers and other fashion houses that are situated in this beautiful city to ensure that you are dressed to impress, from head to toe.