Marbella is a vibrant city at the heart of the Costa del Sol with its exclusive scene for nightlife, fine dining, and privileged location by the beach. This city is a gastronomical hub where you can discover exciting new cuisines, chefs, and restaurants.
In this article, we will talk about the best recent restaurants in Marbella, from breakfast, and lunch to dinner. This list will take you through some of Marbella's trendiest and newest restaurants.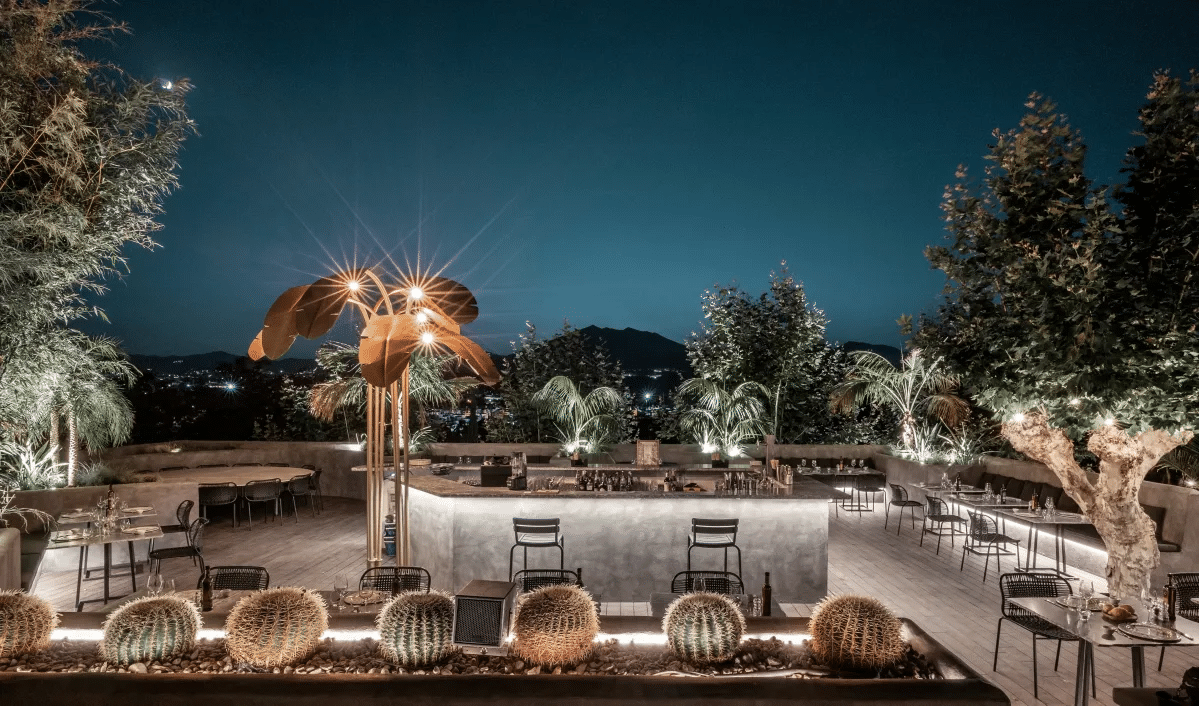 For food enthusiasts in the city, Mamzel Marbella is a restaurant that should not be missed. This high-end dining venue provides a memorable gastronomic journey that will excite your taste buds and leave you feeling content. Mamzel Marbella has a focus on international cuisine and offers an extensive range of dishes to cater to all tastes. Their culinary experts use the freshest ingredients and handpick the best products from nearby markets to ensure that every dish prepared is full of flavor and nutrients.
Situated at the center of Marbella, Nota Blu is a stylish eatery with a focus on Mediterranean gastronomy, presenting an extensive collection of seafood delicacies, appetizing salads, and delectable meat dishes. The restaurant boasts a menu that highlights the finest local ingredients, showcasing their fresh and seasonal products. Nota Blu provides a range of conventional Spanish and French dishes, in addition to international cuisine with a distinct Mediterranean influence.
Nu Downtown Marbella, belonging to the distinguished Group Mosh, a renowned hospitality enterprise known for establishments like Mosh Fun Kitchen, Playa Padre, or Motel Particulier, is a must-visit dining spot for food enthusiasts in Marbella. This restaurant is known for its fusion of Mediterranean and Asian cuisine, providing a distinct culinary experience that blends the best elements of both. The menu is packed with an extensive range of dishes that marry traditional and contemporary flavors, utilizing fresh, locally grown ingredients. Nu Downtown Marbella is a perfect addition to Marbella's entertainment and dining scene, providing a diverse and unique option for foodies.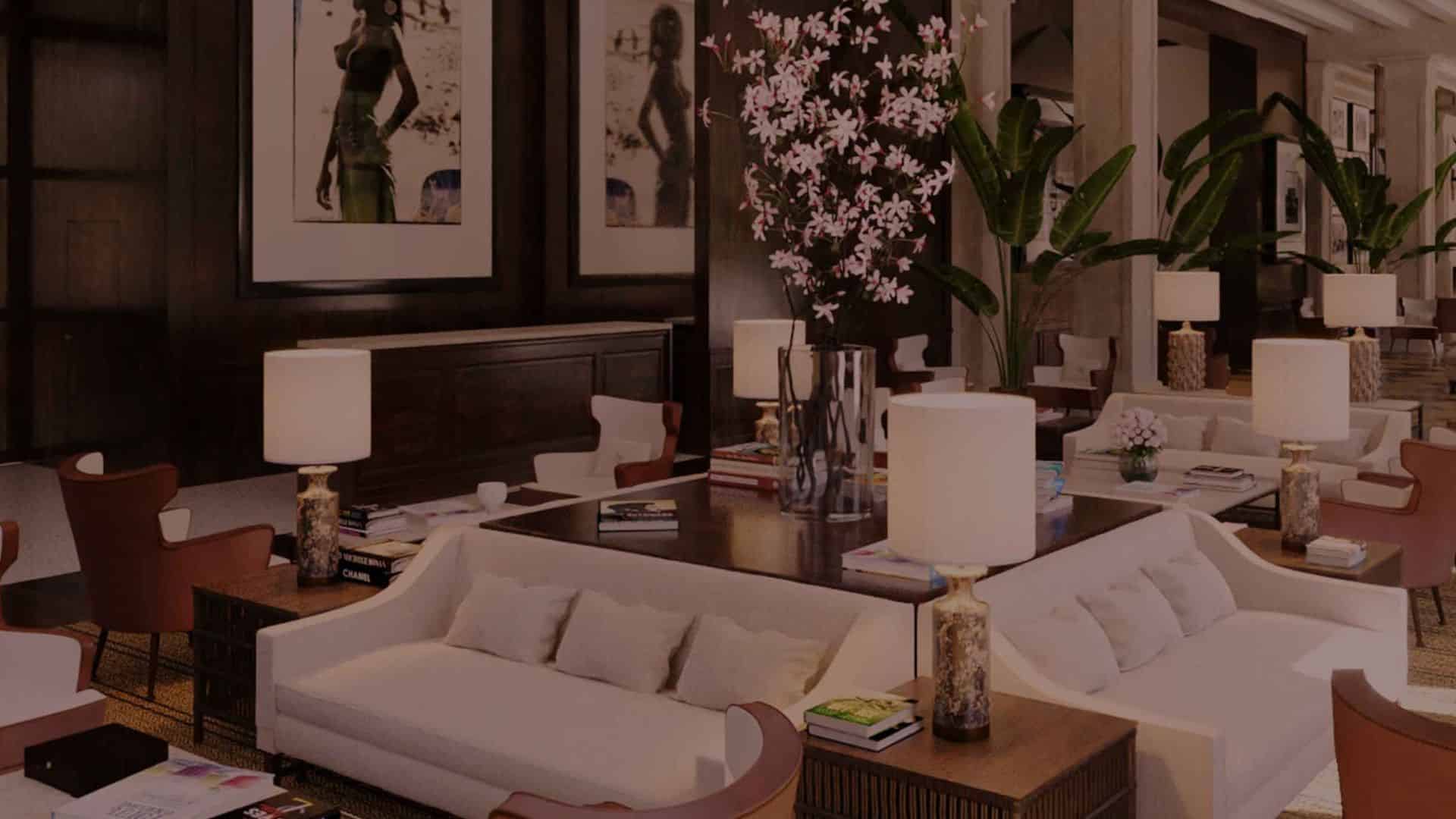 Located in the heart of Puente Romano in Marbella, Spain, Cipriani is a sophisticated Italian restaurant that belongs to the prestigious Cipriani Group. The Cipriani Group is renowned worldwide for its luxurious restaurants and top-notch hospitality services available in sought-after destinations like the USA, Dubai, and Monte Carlo.
At Cipriani, the cuisine is centered around authentic Italian dishes that prioritize fresh, high-quality ingredients and straightforward, classic flavors. The menu features an extensive selection of pasta dishes, seafood specialties, and meat options, all prepared by a skilled culinary team with precision and expertise. The dining experience at Cipriani is upscale and refined, befitting its reputation as a world-class Italian restaurant.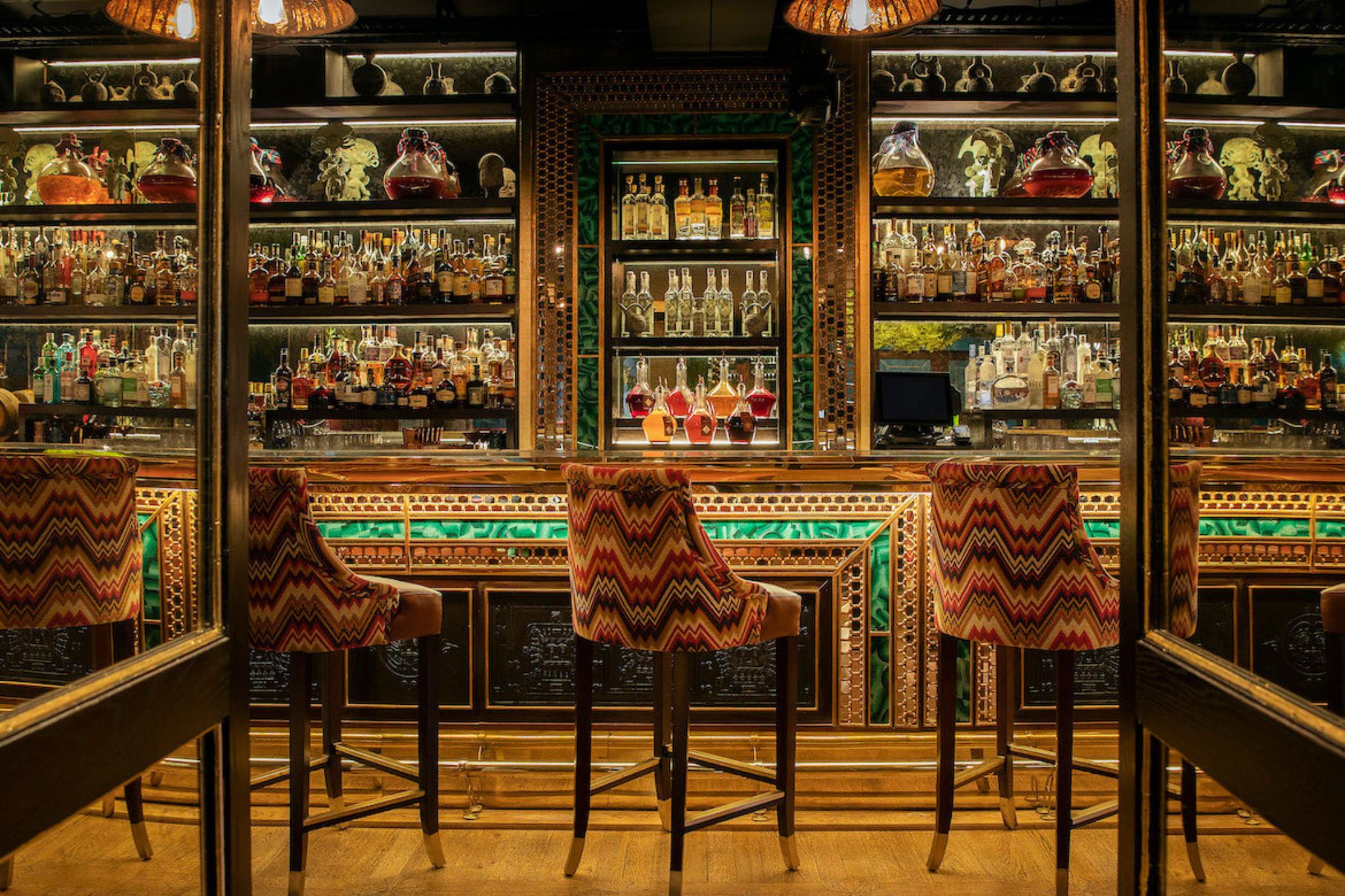 Nestled in the heart of the Golden Mile in Puente Romano, Coya Marbella is a chic and sophisticated restaurant that blends contemporary European influences with Peruvian gastronomy, providing a unique and exciting dining experience. For food enthusiasts seeking a distinctive culinary adventure inspired by South American cuisine, Coya Marbella is the perfect destination.
The menu at Coya Marbella is curated with expertise by seasoned chefs, featuring a diverse selection of dishes that showcase bold and exotic flavors of Peruvian cuisine. From ceviche to tiraditos, grilled meats to seafood, you will have something for every palate. Each dish is impeccably presented and prepared using only the freshest ingredients, ensuring that each bite is packed with vibrant and delicious flavors. At Coya Marbella, guests can expect a delightful fusion of contemporary European influences and Peruvian culinary traditions
For an Andalusian-style bar, this little "izakaya" is tucked away in a small street in Marbella and is a real hidden gem. Marcos Antonio leads the kitchen for this intimate Japanese fine-dining restaurant. The highlights are grilled dishes such as grilled chicken with roasted leeks, chicken in Sichuan sauce, smoky grilled aubergine, charcoal-grilled yakitori skewers, and classic Japanese curry made with wild boar cheeks. To top it off, you can try some delicious mochi or oven-baked matcha cheesecake or a cheesecake with raspberry and sake jam. Off the menu, they have seasonal delicacies such as butter chili lobster or miso and garlic butter grilled oysters. Here, the relaxed, unpretentious atmosphere adds to the charm that accompanies the stellar dishes created by this innovative kitchen.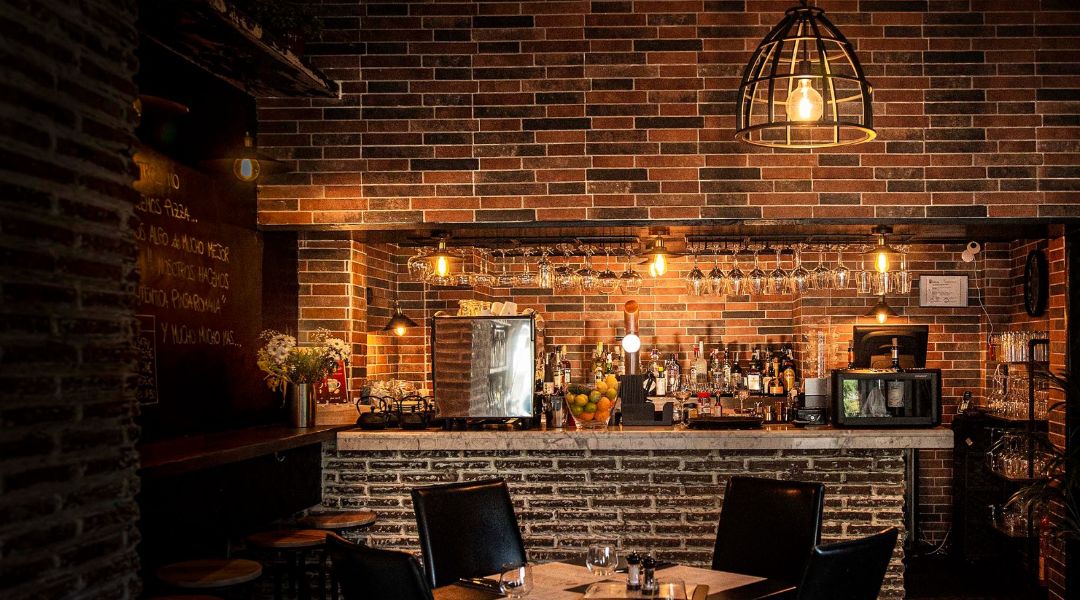 This little Italian restaurant is run by an Italian couple and is situated behind Marbella's busy beachfront and serves up delicious cuisine including deli boards with cured meats and cheeses, flavourful pasta, and pizza. They specialize in gluten-free pizza with thick Roman-style crusts created from soybean and rice flour, fermented for 72 hours, and served slathered in tomato sauce with anything from black truffles to smoky Italian sausage, or toppings of your choice. They have a full menu with everything from salads, poke bowls, and starters, to Bellota pork loin and steak. The charming restaurant also has happy hour and a cocktail menu, making it the perfect place for pre-dinner drinks followed by superb Italian cuisine.
Roostiq, the farm-to-table restaurant from Madrid, opened its doors in Marbella and bring its art of slow food to Marbella's Golden Mile. There are many farm-to-table restaurants in Marbella, but what makes Roostiq worth visiting is the wide menu of perfectly grilled meats and extensive wine and cava list which includes local producers. Zoilo Alvarez, the owner of Roostiq believes in reducing carbon footprints while creating exquisite fine dining. The pork and chicken are raised as free-roaming and pork features in a lot of their dishes but is the shining star of their pizzas, including the Roostiq pizza with creamy burrata, summer truffles, and thin slices of Bellota ham. Don't forget to leave space for dessert!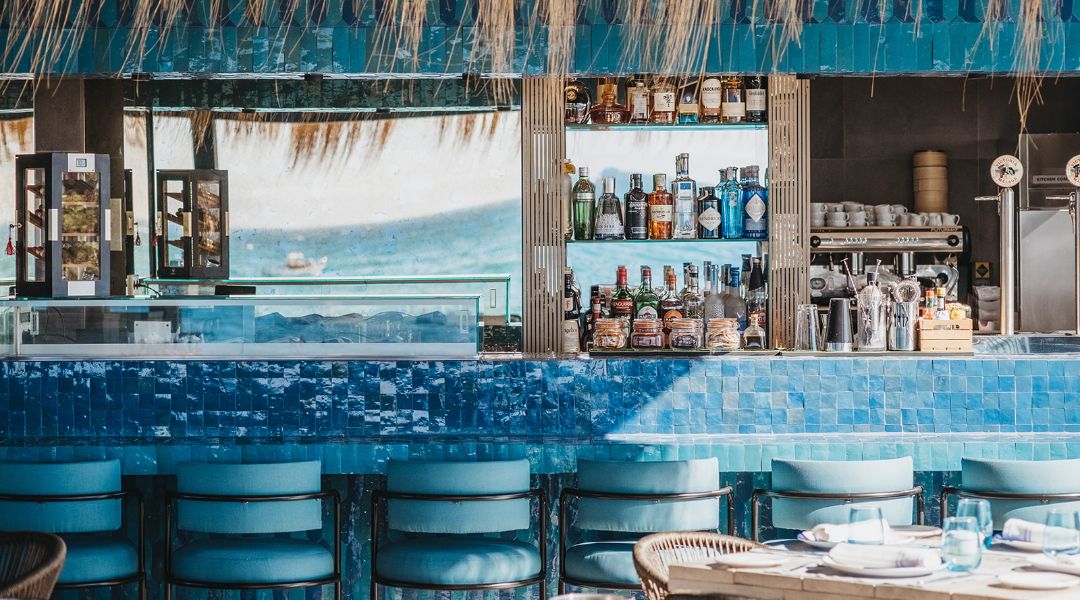 Just steps away from the sea on Playa de Nagueles, nestled between Marbella Club Hotel and Puente Romano Hotel offers a taste of the Mediterranean with every mouthful. With the "Chiringuito" beach bar feel that is quintessentially Andalusian, this restaurant serves up local seafood to perfection. Most of the seafood is sourced from Velez Malaga, Fuengirola, Marbella, and Estepona, but some, such as special prawns are imported from nearby Huelva. Grilled prawns, Andalusian seafood salad, tuna tartar and other specialties mean you'll be coming back for more. Divine desserts will satisfy any sweet tooth and are the perfect way to finish off your meal.
Creative contemporary cuisine in the form of tasting menus and tapas is a new rising star in the Marbella gastronomy scene. Headed by David Olivas, this restaurant offers unique twists on local dishes such as the typical Malaga Ajoblanco soup made with olive wood-roasted sardines, grilled corn, and avocado soup, salt-baked fish wrapped in spinach, duck tartare with beetroot, and even wild game dishes for a bold and adventurous menu that you will not forget. The tasting menus are accompanied by local Malaga wines. This is one dining experience you wish will never come to an end.
This intimate and cozy seafood restaurant in Marbella has a rustic, beachy feel that will make you feel relaxed. There is a shaded patio in the heart of Marbella city that will evoke a truly Mediterranean feel. They serve up typical Spanish seafood dishes such as paella, pil pil prawns, and much more. For those who are not keen on seafood, there is a meat menu that includes roasted pork knuckle, lamb, and other traditional dishes.