Pet-friendly holiday rentals in Marbella, Spain: how do you find them?  Gone are the days when dog and cat owners would need to leave their pets at a boarding facility or have someone dog-sit them while they go on holiday for a few weeks. Nowadays, with airlines becoming pet-friendlier and the rise in having therapy dogs, there is a bigger need to look for accommodation that also allows your pets to stay in the room with you. Most traditional hotels do not even allow this as there are too many risks involved. Here is where we welcome holiday rentals. That feeling of home-away-from-home yet everything feels whimsical and totally new; this is the promise of holiday rentals in Marbella, Spain.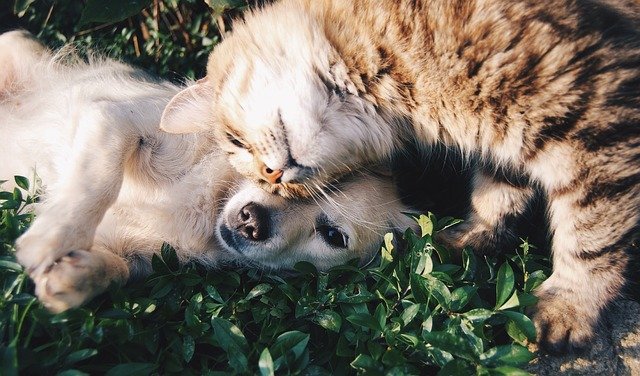 There are several options around Marbella that allow holiday-goers to bring their pet with them while they enjoy the sun and attractions. Here, we will talk about where to find them and some pros and cons when you bring your pet with you on your travels. 
#1 The first thing one must carefully check is to make sure your pet has all the necessary paperwork and is updated with their vaccinations. All airlines will not allow you to bring your dog or cat with you if they are not registered and their rabies shots are not current. Once you reach your destination, most villages and rental accommodation will also check these to make sure that your pet is fully protected.
For entry into Marbella, Spain, your pet has to have a valid EU passport and microchipped. So, before you leave your home, double check that the paperwork is carefully filled out and that your pet records are all up to date. 
#2 The second, if not the most important one, is to search for your pet-friendly holiday rentals in Marbella, Spain. You can do a quick search on Google about pet-friendly places to rent and it will usually come up with a lot of options already. Aside from this, we also have in this site where we already mark which properties are available to let right away. In Booking.com, you can see top places where pets are welcome as well. In AIRBNB, you just have to read the house rules to check if the accommodation accepts pets. Vacation Marbella welcomes pets as long as they are not over 10kgs. Most vacation rentals do not allow bigger sized dogs so keep a watch out for this important notice. 
#3 Most establishments in Marbella, Spain do not allow dogs inside restaurants so decide on outdoor cafes, designated beaches, and parks that welcome your fur babies to have fun alongside you. Of course, while on vacation, it is still a good idea to find time to exercise your pet so just as a precaution bring along a muzzle, collar & leash, and poop bags whenever you go out with them. 
#4 During high summer months, the temperature in Marbella, Spain gets really hot so it is best to keep your dogs indoor or in shaded areas. During this time, official beaches also do not allow pets where there are many beach-goers. When your pet is your priority, it is best to go during lean season where you have more freedom to bring your dog or cat to more places. 
#5 Ask for property pictures or special house rules. When you bring your pet on holiday, you have to be aware of special rules each pet-friendly holiday rentals in Marbella, Spain has. There are some accommodations that also require upfront payment or even a per-day fee for your pet. While us pet-owners hate shelling out additional money just to bring our fur babies, it is a good way we pay this so that we show that we are thankful that they are allowing us to in the first place. There is always a risk these accommodations take when they allow dogs or cats since after our departure, they have to deep-clean each corner to avoid the next guest from getting pet dander or fur allergic reactions. 
#6 Beaches that allow pets in Marbella, Spain are slowly cropping up. In fact, since 2018, more and more official beaches have designated pet areas. The beach at the mouth of River Torrox, Malaga has a 300m stretch of pure sand for your dog to run around and enjoy the sun, sea, and sand. There are also litter bins and bag dispensers where you can dispose of your pet's excrements safely.  This beach is located in the touristy Costa del Sol where the mountains meet the sky and sand. 
If you can find holiday rentals in Marbella, Spain that allow pets, as much as possible choose one with a yard or a closed-off fence so that you will be able to let your dog run free in the garden. 
Here in Vacation Marbella, we have several pet-friendly holiday rentals that you will find to your liking. From penthouse to villas that allow small dogs and cats, you will be able to search for one easily. In the Vacation Marbella site, you just have to tick off in search options that allow pets and it will bring you to results that show accommodations that do welcome pets.