Are you recently planning a trip to Spain? But you are confused while choosing your ideal city to visit? Then you don't need to worry because we have the best suggestion lined up for you. Marbella is beautifully situated on the Costa Del Sol, Spain. It is around 60 km away from Malaga and is filled with plenty of quiet corners to enjoy. Marbella is considered to be the most popular holiday destination in Spain. Marbella is not only about lively nightclubs and bars but has pristine beaches to explore, some world-class museums with art galleries to visit, and incredible architecture to witness.
Marbella is also known for being twin towns with Miami Beach in Florida, Punta del Este in Uruguay, Doha in Qatar, and Jeddah in Saudi Arabia. It is also home to many extortionate properties in Spain that will surely mesmerize you during your visit. It is still one of the hidden gems of Spain, and you don't want to miss this one.
This article won't just state that Marbella is an excellent holiday destination in Spain, but we will give promising insights to support that. We will suggest great places to visit while in Marbella, some excellent cafes to eat in, and some indigenous markets to buy local artifacts.
Let's get started with all the places you can visit that explain why Marbella is the best place in Spain.
1) Climate
Climate: It should not be shocking that this is a warm-weather city. The Costa del Sol is an area of Spain with 320 days of sunlight each year. However, Marbella is surrounded by the magnificent Sierra Blanca mountains, which shield it from a climate that may make nearby places uncomfortably hot in the summer and much colder in the winter. The resultant microclimate results in temperatures that are inviting to come at any time of year: in summer, the average global temperature is 29 degrees celsius (84 degrees Fahrenheit), which is hot but not excessively so, while in winter, the figure lowers to 12 degrees (54 degrees Fahrenheit).
2) Places And Social Networks
Living in Marbella means having access to a large social network. This is beneficial for first-time ex-pats since they have a large community to turn to for assistance, hints, and ideas about daily living in Marbella. It also allows you to broaden your social network by joining organizations and groups where you may meet individuals who share your interests and goals in life.
3) Getting To And From Marbella
Malaga airport, Spain's fourth-biggest air travel hub, with regular flights all throughout the country. Expats in Marbella fly to Malaga airport to visit friends and relatives in their home countries. Marbella has also made significant investments in its transportation network, despite the Metro system being a 30-minute drive away. Regardless, getting to your location is quick, and many ex-pats prefer to drive their cars.
4) Spain's Sun And Outdoor Culture
Did you know Marbella attracts golfers because it boasts the most golf courses on the Costa del Sol? Furthermore, as a coastal resort, sailing and yachting are popular activities, and it is not uncommon to see a superyacht or two cruising by. When you combine this with the lovely weather, you have a variety of outdoor hobbies and activities to choose from.
5) Various Neighborhoods
Marbella is divided into a variety of vibrant neighborhoods, each of which feels like a tiny town in its own right. The Casco Antiguo is the oldest and most beautiful of them, with whitewashed homes and charming, flower-filled lanes that all seem to lead to the lovely Plaza de Los Naranjos. However, neighborhood barrios such as Divina Pastora (east of Represa Park) and Miraflores (north of the old town) are worth a visit for their pleasant street life and traditional tapas bars. There is, without a doubt, much more to Marbella than the region around its famous beaches.
6) Market for Real Estate
When it comes to having property in Marbella, you can anticipate a diverse portfolio with a range of architectural styles and pricing. Homebuyers in Marbella may take their time finding the house of their dreams, from affordable homes to luxury villas. Browse our inventory of available apartments and villas for sale to see what is currently on the market. Then, utilize the contact information to learn more through email or to schedule a showing.
7) Where Can You Live in Marbella?
As you can see, living in Marbella provides an excellent opportunity to enjoy a comfortable lifestyle in Spain. There are several towns and villages to select from in the city and surrounding area. If you are still unsure, test it for six months before committing and making the ultimate decision. The only thing left to examine is where you want to live.
If you wish to live in gated communities or like golf, Nueva Andalucia is a wonderful choice. If you have a limitless property budget, the golden mile is the place to go. Because of its rich cultural past, Benahavis exudes a genuine Spanish atmosphere. San Pedro by the sea is close to the center yet far enough away to give a more relaxed pace.
8) The Language of Spain
Many ex-pats in Marbella are not fluent in Spanish. This is due to the fact that, as a popular tourist destination, the inhabitants speak a range of different languages. So, for ex-pats who are concerned that their lack of Spanish would impede their way of life. Don't. However, it is suggested that you learn at least one word every day because it will substantially improve your vocabulary.
9)  The Accommodation
Holidays are a time to unwind, rest, and, most importantly, pamper yourself. Marbella provides a good option if you want to indulge your passion for a luxury hotel in Marbella and beachfront properties. With villas for rent and elegant apartments for rent, you'll also be able to tailor your stay to the needs of your group (since staying at bed and breakfast if you're not planning on leaving till noon seems rather pointless!). Of course, suppose you want to stay somewhere lovely but don't want to pay luxury rates. In that case, there are more mainstream alternatives (such as Gran Melia Don Pepe or AP2-044 Playas del Duque) that offer a perfect balance of luxury and affordability. So there are multiple hotels in Marbella to look forward to.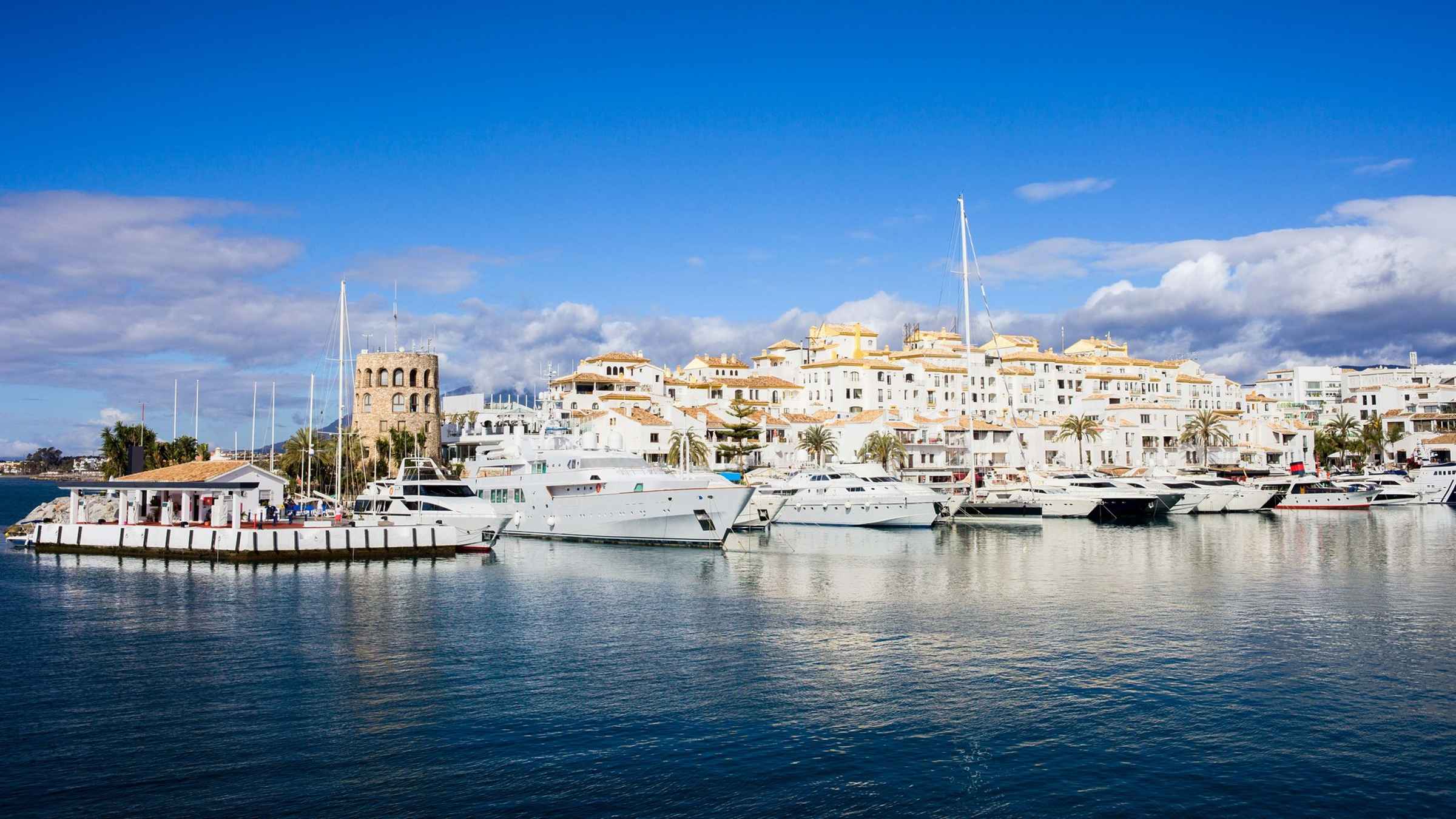 Conclusion
We hope that the article has ignited the wanderer in you. Marbella can be your next 'perfect' holiday destination. Then what is holding you back? Plan out a trip to Marbella and enjoy the beauty of Spain. Marbella also offers authentic local food, which you will crave for a lifetime. And as we have already mentioned, Marbella has some exclusive accommodations that are not only affordable but homely. If you would like to have all these activities carefully arranged for you or have someone give you ideas, it is highly suggested to contact Vacation Marbella and book one accommodation from them. Marbella's multicultural population will leave you in surprise, and you are going to enjoy your stay to the fullest!